Dear friends and family,
As you know baseball is a very important part of my life and I'm seeking your help. Trabuco Hills High School Baseball will be hosting its annual Ball Drop Fundraiser as part of our Golf Tournament and Golf Ball Drop Fundraiser on Monday, October 2nd.
What is a Golf Ball Drop?? It's like a Sweepstakes, but way more fun! Every golf ball purchased will be assigned a unique number, and on October 2nd the Baseball Team will have a helicopter drop all numbered golf balls onto a green near the club house. The first numbered ball that goes into the hole wins $1,000!! If a golf ball does not go in the hole then the closest numbered ball that is closest to the hole wins!!
Please help support our Baseball Program by purchasing balls at $10 per ball. The winner does not need to be present to win and will be notified by email. Use the "Purchase Golf Balls" button on this site and once you have successfully completed your purchase, you will receive an email with your unique ball numbers.
Thank you for your support and GOOD LUCK!!
Junior Varsity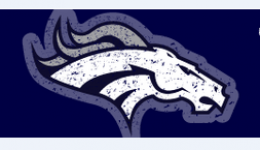 GOAL:$150.00
ACHIEVED:$100.00
Golf Ball Drop entries:
888
Latest Donations
Mica Brandt donated $250.00
Connie Korthals donated $50.00
To: Beau Korthals
Connie Korthals donated $60.00
To: Jack Korthals
Warren Dennis donated $20.00
To: Jalen Galvanoni
Dean Duncan donated $10.00
To: Colin West
See more donations..