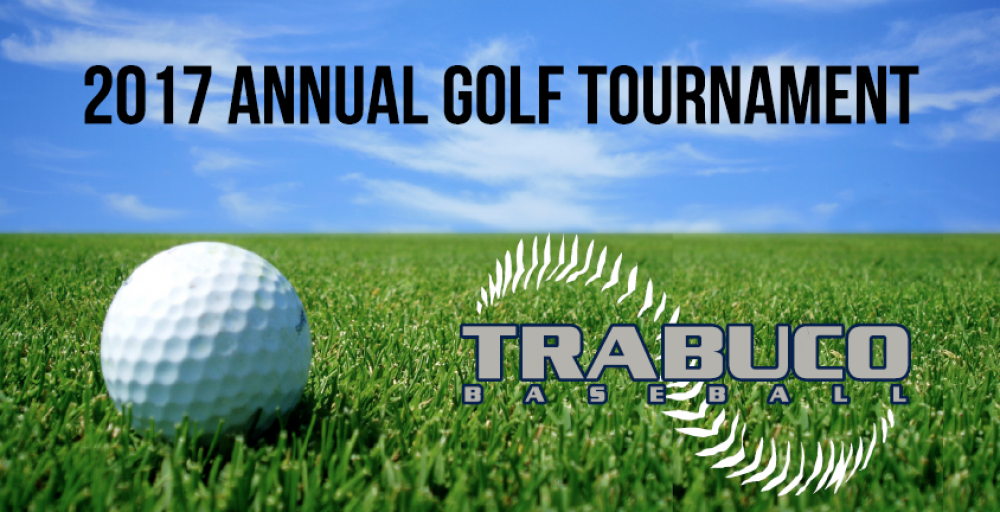 Mustangs Baseball of Trabuco Hills High School is teaming up with THHS Football and will be hosting a Golf Tournament Fundraiser on Monday, October 2nd 2017 at Marbella Country Club.
Your support will make it possible to raise needed funds in the commitment of lowering the cost for the families of our student athletes in their pursuit of excellence as they prepare for the 2017/18 season!  With your support we will be able to give our players the opportunity to perform and grow in an enriching environment, not only in baseball but in life.
Please help us meet our fundraising goal by: Purchasing a round of golf, Join us for dinner, Sponsor our event or purchase some golf balls  ofrom a baseball player for our golf ball drop; by simply clicking on any of those options (gray buttons) to the left of this page so we can reach our fundraising goal.
What is a Ball Drop?? It's like a sweepstakes, but way more fun! Every golf ball purchased will be assigned a unique number and one of our helicopters will drop all the numbered balls on a green just outside the clubhouse. The numbered ball that goes in the hole first or lands closest to the hole wins 10% of what we raise in golf ball sales up to $1,000!! The Winner does not need to be present to win and will be notified by email. Use the "Purchase Golf Balls" button to the left and once you have successfully completed your purchase, you will receive an email with your unique ball numbers. 
Thank You for supporting Mustang Baseball!
GO BLUE!!   
| | |
| --- | --- |
| What : | Golf Tournament Fundraiser |
|   |   |
| When : | Monday, October 2nd 2017 |
|   | 10:00 Guest Arrival/Registration/Warm Up  |
|   | 12:00 Shotgun Start  |
|   |  5:00 Cocktails and Scoring  |
|   |  6:00 Buffet Dinner and Awards Ceremony  |
|   |   |
| Where : | Marbella Country Club  |
|   | 30800 Golf Club Drive |
|   | San Juan Capistrano, CA 92675 |
|   |   |
| Cost : | $175 per golfer ($650 per foursome), $35 for dinner only |
Contacts:                     Mollie McDonough, mcmdfam5@gmail.com and Dean Schroeder, dmail_us@yahoo.com
GOAL:$10,000.00
ACHIEVED:$8,880.00
Golf Ball Drop entries:
888
Latest Donations
Mica Brandt donated $250.00
Connie Korthals donated $50.00
To: Beau Korthals
Connie Korthals donated $60.00
To: Jack Korthals
Warren Dennis donated $20.00
To: Jalen Galvanoni
Dean Duncan donated $10.00
To: Colin West
See more donations..